This is just a sampling of the many programs which are hosted at the Burin Peninsula Brighter Futures Family Resource Centers.
Times and locations vary; sessions may be held during regular Center times, or at a time convenient to Participants and Facilitator
There is never any cost to attend
Everybody welcome
Our centers are allergy aware
We offer a Nutritional Snack at each session.
Program offerings vary through the year, based on participant need
Small Wonders: Play Group program for Families with children up to age two.

Hands of a Child: A program for parents/ caregivers and children up to age 6; to enhance knowledge of crafts and other creative activities, as well as activities that can be done at home.
Play Group: Designed for families with children up to age 6. During Play Group, children are exposed to a variety of activities such as games, songs, creative art, active play, and special events and outings. Healthy, nutritious snacks are prepared during each session.
Mud Works: This program offers a delightfully messy range of sensory activities for children to explore and experience.
Stay Safe: A program that teaches preschool children about hazard symbols, and related safety messages.

Healthy Start for Life: Designed to promote the development of healthy eating and activity patterns during the preschool years (ages 2-5). This project will help increase parents' and child care providers' access to and awareness of reliable healthy eating and active living resources. The program provides practical resources and strategies to help parents and caregivers help their children eat well and keep physically active.

Rhymes and Thymes: This literacy program uses music and rhymes to promote early language development and literacy skills. Take home kits consist of a variety of age appropriate items, suitable for children from birth to age 6.
Basic Shelf: Teaches adults how to cook nutritious meals at a low cost. Almost all the recipes can be made from the same 36 ingredients - known as the Basic Shelf. There are facilitated discussions on topics such as food storage, how eating effects how we feel, challenges in feeding children, etc... Focus is on basic cooking skills and preparing nutritious meals on a limited budget.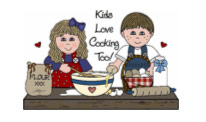 Ladybug Airlines: Program for families with children up to 6 years old. It utilizes imaginative play, and celebrates culture, holidays, trips, and special events through crafts, games, and food.
Take Along Language Kits I/ II: The goal of T.A.L.K. is to develop language, communication and literacy skills in young children. Families use kits provided to encourage play around literacy. Each session, parents borrow a kit which typically contains a book, a CD, small toy and props. The facilitator discusses various ways of using each item to maximize the child learning experience and build literacy skills.
Sex Spelled out for Parents: Topics covered include common myths about sex and sex education, what the media is teaching our kids, a glance at the male and female reproductive systems, pre-schooler's development, and more.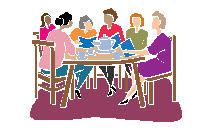 Nobody's Perfect: A parenting program to help support parents and young children. Parents learn about their child's feelings, behaviours, body and safety, and are encouraged to share what it is like to be a parent.
Positive Discipline in Everyday Parenting: This parenting program provides a non-violent approach to teaching our children, while being respectful of the child as a learning and individual human being.
Baby Brain Boosters: A program to help promote healthy brain development in infants. Parents receive a kit which consists of a book, a DVD and many ideas on how to encourage early literacy skills in their children.
Healthy Habits for Me: A health promotion initiative designed to promote the development of healthy eating and activity patterns during the preschool years (ages 2-5). Its aim is to help preschoolers form healthy attitudes and behaviours that will become lifelong habits.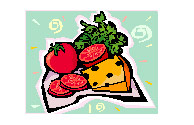 Little Chefs: Little Chefs is a cooking program for children three to six years old. It provides a comfortable environment in which to learn the basics of cooking simple and healthy foods. Children learn about various foods, kitchen safety, sanitation, cooking and working together.
Pre-school Program is a play-based kindergarten readiness program. It is designed to provide preschool-aged children with a safe and rich learning environment.
Baby and Me: This program is a drop in program for participants with babies up to one year of age. Each week the participants will receive a recipe, an activity for parent/caregiver and baby, and a nursery rhyme.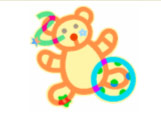 Crafty Cooking: This program will provide children the opportunity to make and cook different foods, sing songs and make crafts associated with different books. The cooking will not only be fun but educational. The goal of the program is to provide parents/ caregivers with ideas to use at home as well, increasing children's exposure to healthy foods, crafts, and literacy.
Smoke Free: The activities in the Smoke-Free program use story cards and videos to reflect and discuss health as it relates to a smoke-free environment.
Jolly Jumpers: This program concentrates primarily on the physical development of children: gross motor, body and spatial awareness, manipulative skills, coordination, flexibility, strength, and endurance.
In addition to these programs, we also have one day/ one-time events such as Family Skates, Celebrations of Health Awareness Days such as Safe Kids week, World Breastfeeding Week, Family Literacy Week, Family Violence Prevention Week, and more. We also enjoy seasonal celebrations and activities such as Christmas, Halloween, and Valentine's Day etc.
Where possible, we take outings to places such as Lighthouses, Seniors' Homes, playgrounds, museums, etc. We hold Bike Rodeos, Family Fun Days, nature walks and outings to the Beach. As parents, we have gotten together to enjoy scrap booking lessons, to participate in Parent Information Sessions, and even to contribute to MUN Research Studies. If you need more information, contact your local Family Resource Center or the main office and we will glad to provide details on programs currently happening.